Expressing oneself can take many forms, from face-to-face communication to written letters, cards, SMS, or emails. While each medium has its appeal, there is a unique charm in personalized letters and cards that conveys a deeper level of thoughtfulness and sentiment. Writing a letter or making a card requires the sender to carefully consider their emotions and express them in a way that will truly touch the recipient.
However, the traditional method of sending letters and cards through courier services can be quite complex and time-consuming. As a result, the practice has become increasingly rare. With the arrival of digitalization, online e-card maker apps have gained popularity, making it easy and convenient for people to create their cards for any occasion. These apps are available on both Android and iOS platforms and enable users to quickly create personalized e-cards for seasonal greetings, birthdays, anniversaries, Valentine's Day, or any other special occasion.
Why are eCard so popular and What are eCard Maker Apps?
In today's digital era, e-card maker apps have become a popular need for sending digital greeting cards. These apps offer a great opportunity for users to create personalized cards and send them to their loved ones on various occasions. With a wide range of images and graphics available, users can choose from a wide range of typography and graphics to create simplistic or fancy designs.
The popularity of e-card maker apps lies in their ability to allow users to create cards using digital services. These apps are specifically designed to provide users with a range of functionalities to work on the design and customize content, and images as desired. Users can stylishly personalize the content, and every detail can be altered in a short amount of time to convey the intended message to the recipient.
Due to their fast and easy approach to creating greetings, e-card maker apps have gained immense popularity among people of all ages. With their endless possibilities for customization and user-friendly interface, these apps are adored by users who seek to express themselves through creative and personalized cards.
Why invest in an e-Card Making App?
Decades ago, sending or exchanging physical cards on special occasions like birthdays and anniversaries was a trend that eventually lost its charm over time. However, with the arrival of digitalization, e-Cards have revived this tradition in a modern and stylish way. According to the "Greeting Cards – Global Strategic" business report by Research and Markets, which provides complete analytics for various regions like Canada, Japan, Asia-Pacific, Middle East & Africa, Latin America, and the USA, the annual forecast for the greeting card business from 2016 to 2024 is stated. It also includes a five-year historical analysis of these markets.
The report reveals that US citizens purchase approximately 6.5 billion greeting cards each year, with birthday wishes being the most popular reason for sending cards, followed by Sympathy, Thank You, New Baby, Thinking of You, Congratulations, wedding and Get Well.
Steps To Create An e-Card-Making App
Creating e-Cards using e-Card maker apps has become increasingly popular due to the high-quality images, graphics, and tools that they offer. To create a card, simply follow these steps:
Open the e-Card maker app and select the type of card design.
Choose from a library of professional graphic design elements such as icons, frames, banners, and more.
Upload your photos or select from the stock images offered by the app.
Edit the images, adjust the text and add filters if desired.
Save the card and it's ready to be shared with your loved ones.
With these easy steps, creating personalized e-Cards has become more accessible than ever.
Basic Features of an E-Card Maker App
An e-Card maker app usually comes with a set of basic features that make it easy for users to create and share personalized e-Cards. Additionally, some features are specific to the admin panel and user panel respectively.
Admin Panel Features:
Register users via email or social media
Manage the e-Cards library by adding, editing, or removing e-Card templates
Create and manage membership plans
Manage advertisements on the app
Send push notifications to users about app updates and new features
Provide 24/7 support to users
User Panel Features:
Login to the app
Select an occasion for which the e-Card will be created
Choose an e-Card template from the app's library
Add personal photos and text to the e-Card
Save and share the completed e-Card via email, social media, or messaging
Refer the app to friends and family.
Advanced Features To Create e-Card Maker App
Image/Graphics Gallery
An important functionality for an e-Card maker app is to integrate a library of graphics and images to beautify the cards created by app users. This feature enables users to choose from a wide range of items to make their cards unique.
Typography
The app should offer a variety of free and highly-used fonts to enhance the card-making experience. The availability of different font styles and sizes for different occasions can also help in creating attractive cards.
Themes
Including a variety of themes can save time for users who lack the creativity or time to design their cards from scratch. Customizable themes can be a great option for users to make their cards unique.
Custom Music
Users can add sounds and graphics during the card-making process, which can enhance the overall user experience. The app can provide some tunes, or users can use music of their choice to make the cards more personalized.
Multi-occasion
This feature allows users to select from a range of occasions, such as anniversaries, Diwali, Christmas, etc. The app can then suggest related graphics and themes for that occasion.
Multi-Language
Introducing multiple languages across the platform can target users from all over the world.
Video Cards
Video cards are more impressive than static ones and can be shared easily. This feature allows users to create video cards that can be shared on various social media platforms.
Social Sharing
This crucial feature enables users to share their cards on various social media platforms such as Facebook, Twitter, Instagram, etc.
Speedy UI
A fast and simple User Interface (UI) is important to make the app user-friendly. This ensures that the card-making process is not hindered by slow interface speed.
Large Storage
Having an unlimited storage capacity is important for an e-card maker app. This allows users to save their creative work without worrying about space limitations.
Business Signature
The app can require users to include a business signature on their card, which can help promote the brand and attract more users
Different Monetization Strategies For E-Card Maker Apps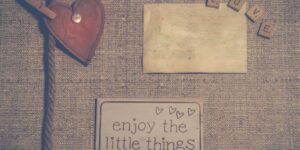 Advertisements
This revenue model works great for apps with huge numbers of users as it allows online businesses to make huge sums of revenue from advertisements. The model allows other businesses to advertise their products & services on your app platform so they can earn the attention of your users or can choose AdWords.
Subscription Model
In this approach, the app is provided for free for a short period—say, a week or a month—and after users become familiar with its features, they must pay a monthly fee to keep using it.
Freemium
In this model, some of the fundamental functionality and visuals are available to users without charge, but to access further features or graphics, users must pay a fee.
What type of team structure is needed to create a mobile app that creates electronic cards?
Developing a mobile app, such as an e-card maker, requires a skilled and experienced team of developers, designers, and testers. The team structure should include a project manager, Android/iOS developers, back-end developers, quality analysts, and a delivery manager.
It is recommended to engage an app development company rather than a freelancer for creating the e-card maker app. An app development firm has a complete team with the necessary skills, expertise, and experience in the app development industry.
Apart from the team structure, it is essential to consider the cost involved in developing an e-card maker app.
Cost Of Creating A Mobile App For E-Cards
With the increasing demand for mobile apps, many people are curious about the cost involved in developing an app, including an e-card maker app.
The type of app and the number of platforms it is developed for (Android, iOS, or both)
The features and technologies integrated into the app
The design of the app (basic, individual, or customized)
Hourly rates of app development, which vary by region
Considering these factors, the approximate cost of developing an e-card maker app with basic features for a single platform is around $25,000 to $35,000. If the app has advanced functionalities and is developed for multiple platforms, the cost can double and range from $50,000 to $70,000.
ALSO READ : How to implement user Authentication and Authorization on your website