What Kinds of Services Do Professional Web Developers Provide?
All business, regardless of size or level of specialisation, requires a website or web app to compete in the modern digital market. Just hosting a website with the information your clients might need is not enough in today's sophisticated internet landscape. It takes 0.05 seconds for users to form an opinion of your web application. A well-designed and simple-to-use web app will keep customers on your site longer and enhance the likelihood that they will contact you. Your visitors will, however, leave your web app quickly if it doesn't start faster or if it does not look better on mobile devices.
How can you create a web app that will appeal to them is the question. It is less expensive to hire a third party than to create an internal team just for the assignment. Choosing the ideal web developer can make a world of difference in the growth of any company, regardless of size or industry. The advantages of working with a professional web developer will be covered in this article, along with suggestions for picking the best person to handle the design, customization, and other facets of your website or online presence.
Several Types of Web Developers
It's usual to categorise web developers as front-end, back-end, or full-stack. Let's dissect each of these tasks into their component elements.
Back-end, front-end, and full-stack developers are the three main categories of web developers. Let's examine each of these positions' duties in more detail.
Developers of back-end websites
They are in charge of the design, coding, and testing of the website. Also, they might be in charge of creating and maintaining user accounts for authors who update the site's content.
Developers of front-end websites
They are in charge of the appearance and user experience of the website's pages that guests view (also known as the user interface). They use markup languages like HTML and JavaScript to build the visual style for each page, insert graphics, and enhance the website's functionality.
Engineers who can do it all full stack developers
They function on both the client and server sides. Employing web developers with the necessary abilities to build a fully functional website is an option for businesses without the funding to engage a sizable website crew.
Web managers
They are responsible for managing websites. Their main responsibility is to maintain the website by correcting broken links and software issues.
Various Web Development Services
Completely stacked coding.
With a full-stack setup, the developer is in charge of both the front-end and back-end of the programme. Full-stack engineers were frequently hired as a gamble by software companies rather than as two independent teams. React.Js, Angular, Ruby on Rails, and other programming languages should be mastered by developers in this field.
The expansion of online shopping.
Because online shopping offers more mobility than traditional means, millennials prefer it. It has been found that online shops have generated more revenue than traditional ones. The idea of relocating product sales online is being considered by many companies, which has increased interest in building eCommerce websites. Modern technology is available from software development companies, including mobile-friendly e-commerce platforms and Magento site development.
Development of customised web apps.
The development of web applications has a lot of potential. Several web server-based apps with high user involvement, such as Netflix, Google, and Facebook, are ideal examples. When developing online applications, businesses of all sizes use languages like PHP, Ruby, JavaScript, Python, etc.
Quality assurance testing and QA.
Sadly, while designing a website, quality assurance and testing are frequently given the lowest priority. Quality assurance services can assist ensure that an online application will perform as intended. It is essential to thoroughly test an application or website before moving forward with a web development project to make sure that it meets the functional, elegantly pleasing, and usability standards that the business establishes. Human testing is a choice, but there are also automated options like Selenium, which uses a web driver to control browsers.
Website upkeep and assistance.
Following the development of your website or web application, web support and maintenance services can help to maintain its smooth operation.
We refer to preventative web upkeep as "web support," and it's the secret to making sure that your website never has issues. It includes duties like analysing system logs for problems and vulnerabilities and instructing personnel on how to use your web app properly.
Regular web maintenance is carried out after a website is live to keep it operating as intended by fixing any issues, performing any updates that are required, and updating relevant information.
Typical types of website upkeep and support include:
When you employ web monitoring, you can relax knowing that qualified experts are watching your infrastructure constantly. Any threats to your website can be quickly recognised and reported with the help of effective web monitoring.
Reliable developers that are a part of the monitoring system are requested to carry out repairs to correct issues.
You must spend money on web management, which includes web support and maintenance services if you want to maintain your web applications operating efficiently and without errors.
This includes tasks like updating software libraries and plugins, patching servers for known vulnerabilities, etc.
The development of online content management systems.
Examples of content management systems include WordPress, Joomla, and Drupal (CMS). These platforms make it simple to design an attractive website, search engine optimised and have many plugins for you to choose from. These systems allow for a large number of users to work together on data management chores like content generation, modification, and publication. These platforms are also user-friendly.
Static web functions.
Static web services are less popular than other web services since they only employ HTML and their content rarely changes. This kind of static design is more advantageous for informational websites.
Design and development of PHP.
MySQL is widely used with PHP, an open-source programming language that is effective for creating websites. It has numerous libraries, frameworks, and packages (like Zend and Laravel). But PHP also has a poor reputation because of its fragile consistency and dubious architecture, which can result in dangerous code.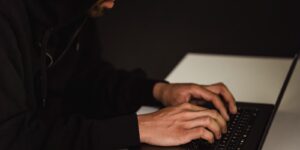 How Do I Choose Good Web Developers?
You might begin looking for web developers right once, but the sheer volume of alternatives can leave you feeling disoriented. If you consider hiring someone from a different nation or continent, you might have access to additional applicants. So how can we keep from losing our directions?
Make an informed choice by first determining your unique requirements rather than reviewing and organising the possibilities that are given to you. Here are some recommendations that ought to aid in your decision-making.
State your goals clearly.
Do you wish to build a straightforward website with your contact information, for instance? Do you want to build something or do you require anything specifically? This step is crucial since it provides the specifications for the technology stack and the developer's skill set.
Outline your design concepts.
What design and user experience would you prefer for your website or custom web application? It would assist developers to satisfy your demands more quickly if you could be more specific about the design you desire and the current trends you're noticing. To get started, you may either compile a list of websites with designs you like or create a simple sketch illustrating the (the simplest) course you want the design to take.
Develop a spending strategy
Setting a cap is crucial because there is no standard price for online apps. Although you could initially save some money, updating web software that was designed improperly could end up costing twice as much.
Locate web development companies by browsing online job boards and reviews. Use trustworthy review sites like Clutch or Upwork to launch your search. You can browse ratings left by pleased clients in addition to information about a developer's background and services.
Browse through the developer's or agency's earlier work to get a sense of their approach and level of experience. To find out if they have experience in your industry, look through their portfolio for websites and custom web applications they've created for companies much like yours. Even if they have minimal experience in your sector, a portfolio might assist you to decide if you like their design style enough to get in touch with them.
Customer satisfaction testimonials
Read the reviews of a company before hiring them because they usually provide high-quality services.
Send your web app specifications to potential partners and request quotes from them. A web development company can better match your wants and expectations during development and after launch if you give them a thorough list of your requirements. If they are aware of what you want from them, they will also be better able to estimate how much time and money the complete procedure will cost.
Conclusion
In the era of social media, a web application is no longer required. On the contrary, your new web app can be exactly what you need to give them all the information they require about your company while showcasing your skills.
You can get in touch with a company that specialises in web development if you want a website but lack the time or ability to build one. Web developers' skills are required for creating websites for businesses of all sizes to be appealing to the eye, functionally sound, and easily found in search engine results. If you find the right partner, don't be afraid to seek support from a web development team, doing so may only help your project thrive.
Photos By: PEXELS.
ALSO READ: Tips for Creating a Mobile App Using APIs