Hire Web Designer
Looking to hire a talented Web Designer for your project? Netleon Technologies is your solution. With our expertise in UI/UX design and front-end development, we create visually stunning and user-friendly websites. Trust us to deliver a seamless blend of features and functionality for your online presence.
Hire a Web Designer Developer from Netleon Technologies...
Looking to hire a skilled Web Designer for your project? Look no further than Netleon Technologies. With our experienced team of Web Designers, we offer top-notch designing services tailored to your specific needs.
From creating stunning and user-friendly interfaces to implementing responsive design and optimizing user experiences, our expertise ensures visually appealing and engaging websites.
Trust Netleon Technologies for exceptional Web Designs that exceeds your expectations.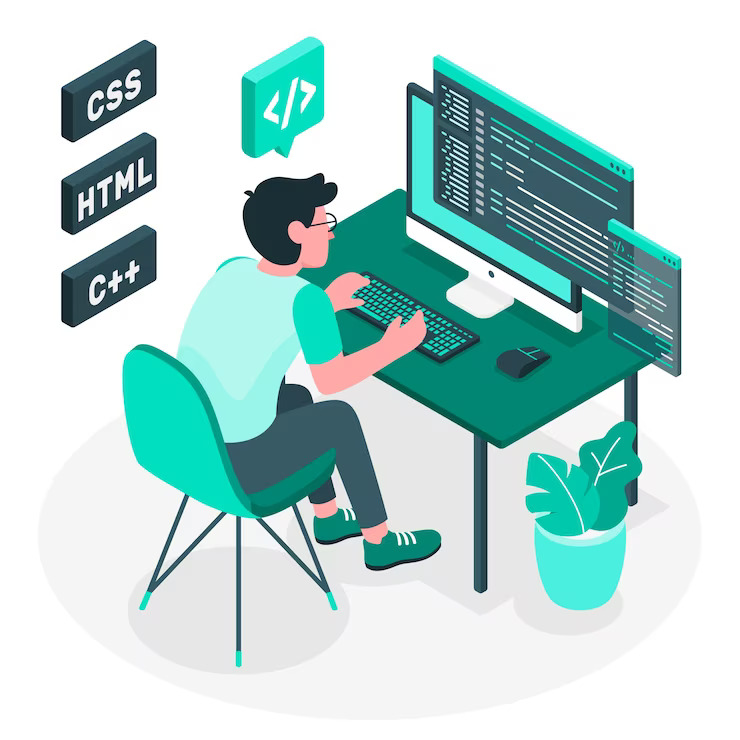 / Our Hiring Models
We offer a top-notch agile team for our customers to deliver high-performing results.
HIRE
Full Time

Part Time

Hourly
Cutting Edge Web Designer Development Services that Netleon Delivers
Custom Web Designer

In need of a customized Web Design solution? Our Custom Web Designer provides tailor-made designs that align with your brand identity, user experience goals and specific project requirements for a unique and engaging website.

Full-stack Web Designer

Full-stack Web Designer combines expertise in both front-end and back-end aspects of Web Design. It encompasses skills in UI/UX design, HTML/CSS and JavaScript, as well as server-side programming and database integration, resulting in comprehensive and well-rounded Web design solutions.

Blockchain Web Designer

A Blockchain Web Designer specializes in creating user interfaces and designs for blockchain-based applications and platforms. We combine our expertise in Web Design with a deep understanding of blockchain technology to deliver intuitive and secure user experiences.

Wearable Web Designer

Wearable Web Design focuses on creating user interfaces and experiences specifically optimized for wearable devices, such as smartwatches and fitness trackers. It requires expertise in designing compact and intuitive interfaces for small screens and touch interactions.

Web UI/UX Designing

Web designers specializing in UI/UX create visually appealing and intuitive interfaces that enhance user experiences. Our expertise lies in crafting seamless navigation, engaging visuals and user-friendly interactions to optimize website usability and satisfaction.

AR/VR-based Web Designer

AR/VR-based Web Design combines the power of augmented reality (AR) and virtual reality (VR) with Web Design principles. It enables the creation of immersive and interactive web experiences that engage users in a unique and captivating way.

Web Designer Consulting

Need expert guidance for your Web Design project? Our Web Designer consulting services provide valuable insights, best practices and tailored solutions to enhance your website's design, user experience and overall visual appeal.

Cross Platform Development

Cross platform development involves creating software applications that can run on multiple operating systems or platforms. It allows developers to build and deploy applications efficiently across different devices, such as mobile, web and desktop, using shared codebases and frameworks.

Maintenance & Support

Maintenance & support services ensure the smooth operation and longevity of software applications or systems. It involves regular updates, bug fixes, performance optimization, security enhancements and timely assistance to address user issues and maintain optimal functionality.
/ Tech Stack
Top Development Platforms for Web Designer Technologies
HTML

CSS

JavaScript

Sass

Angular

Vue.js

Bootstrap

Bulma

Foundation

WordPress

Figma

Canva

InVision

React.js

Apache

Adobe XD

Framer

Git

Visual Studio Code

Webpack

Adobe Photoshop

Adobe Illustrator

Sketch

Figma
Why Choose Netleon Technologies to Hire Web Designer Developers?
Expertise and Experience

Expertise and experience are crucial factors when choosing professionals or teams. We demonstrate deep knowledge, skill mastery and a proven track record, providing confidence in delivering high-quality solutions and successful outcomes.

Latest Technology

By utilizing Netleon Technologies Web Designing services our customers are choosing to build their cutting-edge website with the latest technologies making their product stand against the industry's competition

Transparency

Our team will update our customers weekly or on a daily basis about the project's progress so that customers can hand out their suggestions if any updates are needed.

Wearable Web Designer

Hire Web a Designer from Netleon Technologies to develop designs for devices like smartwatches that utilize the Internet of Things technology. Our designers ensure that they create or build a user-friendly wearable website for end-users.

Affordable Pricing Model

If customers hire Web Designer in India from Netleon Technologies then they can save up to 70% of the total expenses for their business solutions. Hire Us Today!

Confidentiality with NDA

We sign a non-disclosure and service agreement to ensure that our client's sensitive data and IP addresses are safeguarded with Netleon Technologies, so they won't need to worry about the project's security.

Scalable Solutions

Our Web Designer ensures that our customer's products would be easily scalable without increasing resources and expenses. Thus hire our skilled Web Designer to grow and generate business revenue.

High-Quality Products

During the project preparation stage, our Web Designer conducts extensive research to provide our customers with a high-quality and effective solution based on the most recent industry trends.

Maintenance

Once the project is up for the end users to use, our staff takes care to regularly monitor the site for bugs and other problems to prevent them from happening.
/ Our Expertise
Industries our Developers Focus On
/ FAQ
You may have questions