iPhone App Development Company
Netleon Technologies specializes in creating cutting-edge applications tailored for iOS devices. With a team of skilled developers, designers, and testers, we deliver innovative and user-friendly solutions that enhance the iPhone user experience. Our commitment to quality, functionality, and timely delivery sets your apart in the competitive app development industry.
Custom iPhone Application Development Company
Netleon Technologies offers tailor-made and customized app development services exclusively for iPhones. With a deep understanding of the iOS platform, our team of experts designs and develops unique and innovative applications that meet the specific requirements of clients.
Our focus on personalized solutions ensures high-quality, user-friendly apps that maximize performance, functionality, and user engagement on iPhone devices.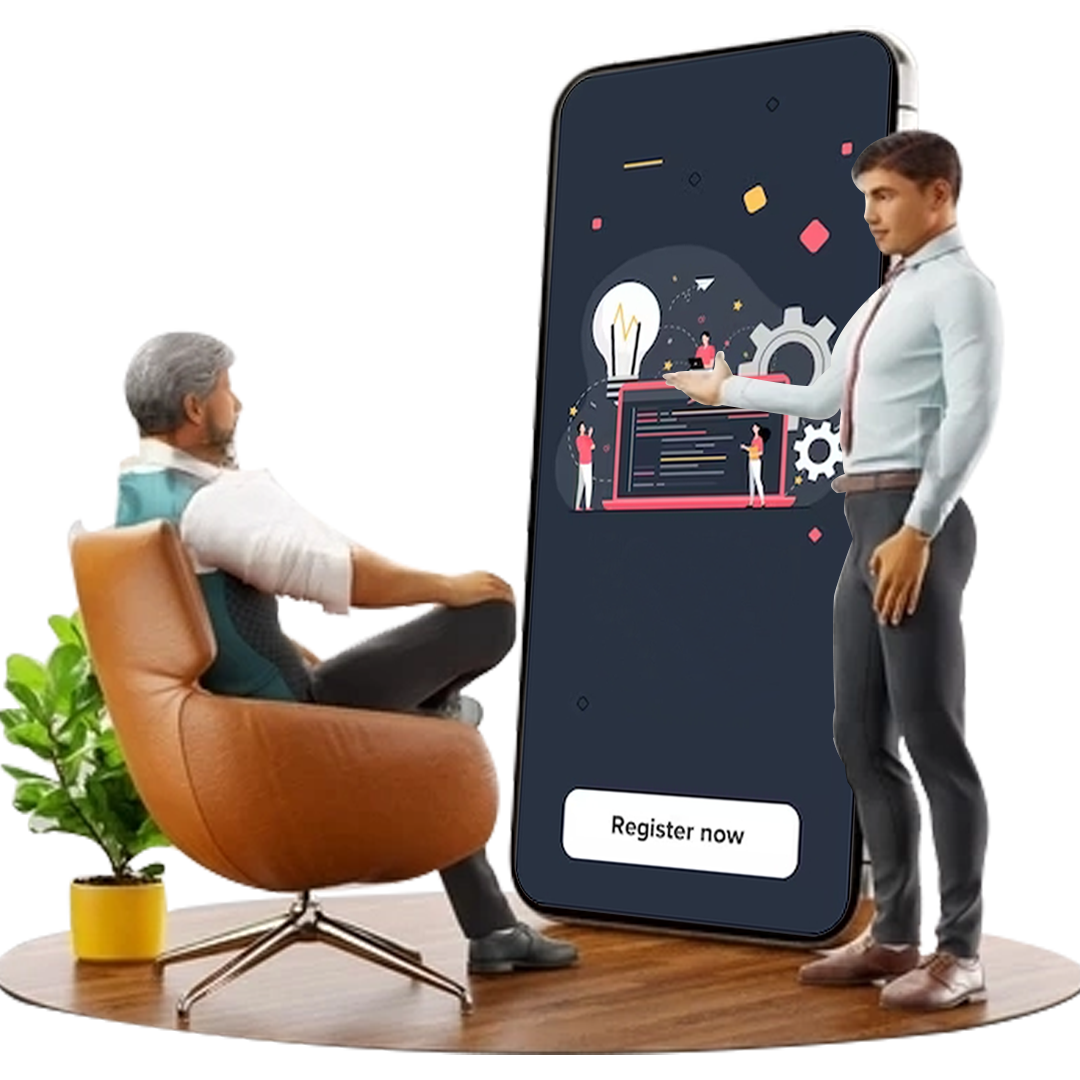 Searching for the Best iPhone Development Company?
When searching for the best iPhone development company, look for a seasoned professional with a strong portfolio, extensive experience in building dynamic web applications, solid knowledge of iPhone Technology, and a track record of delivering high-quality projects on time like Netleon Technologies.
Let's Connect
Trustworthy iPhone Application Development Company
iPhone App Development!

Let's dive into the world of iPhone app development! Explore the limitless possibilities of creating innovative, user-friendly, and feature-rich applications that cater to the ever-evolving needs of iPhone users.

Web Development for iPhone.

Elevate your web development for iPhone by leveraging its advanced capabilities and user-friendly interface, resulting in seamless and engaging experiences for users accessing your website through their iPhones.

Expert iPhone App Consultation

Expert iPhone app consultation provides in-depth guidance and advice on iPhone app development, including best practices, app strategy, and technical expertise. Our knowledgeable consultants offer valuable insights to help clients make informed decisions and optimize their iPhone app development projects for success.

Tailored iPhone App Solutions

Tailored iPhone app solutions provide customized and personalized app development services for iPhone devices. Our team specializes in creating unique and custom solutions that perfectly fit the specific needs and requirements of clients.

iPhone API & Plugin Development Services

The iPhone API & plugin development services specialize in creating custom APIs and plugins for iPhone applications. Our expert team delivers seamless integration and functionality enhancements, ensuring a smooth user experience and expanded capabilities for iOS apps.

iPhone UX/UI Services

iPhone UX/UI experts provide design and user experience solutions for iOS applications. Our team of skilled designers ensures intuitive and visually appealing interfaces that enhance user engagement and satisfaction on iPhone devices.

iPhone Single Page App Development

iPhone single page app development involves creating dynamic and interactive applications that operate within a single page, providing a seamless and efficient user experience on iOS devices.

Engage iPhone Developers

Netleon Technologies is a team of skilled professionals dedicated to creating captivating and interactive iPhone applications. We combine our expertise in iOS development with a focus on engaging user experiences to deliver outstanding mobile solutions.
/ Tech Stack
Our iPhone Development Tech Stack
Objective-C

Swift

X Code

App code

Social SDK

Alamofire

OCmock

KIF

Firebase

Fabric.io

MongoDB

DynamoDB

MySQL

CouchDB

RethinkDB

PostgreSQL

Alcatraz

CocoaPods

CoPilot

Simulator
/ Our Expertise
Industries our Developers Focus On
Why Choose Netleon Technologies as an iPhone Development Company
Expertise and Experience

Our team possesses extensive expertise and experience in iPhone app development, enabling us to develop robust and scalable applications. With a deep understanding of iPhone's core concepts and best practices, we deliver exceptional solutions tailored to meet our client's specific requirements.

Latest Technology

Xcloud is a popular front-end web development language known for its powerful features and seamless integration. Its latest advancements include enhanced performance, improved iPhone support, and simplified development processes, making it a go-to choice for creating dynamic and responsive web applications.

Transparency

Our team will update our customers weekly or on a daily basis about the project's progress so that customers can hand out their suggestions if any updates are needed. By maintaining this proactive approach, we create a collaborative environment where customer feedback is not only welcomed but actively sought after.

Wearable iPhone Development

Netleon Technologies combines the power of the iOS App's cross-platform capabilities with the iOS app's robust framework for creating interactive and responsive applications. This synergy enables developers to build innovative and seamless experiences for wearable devices with ease and efficiency.

Affordable Pricing Model

Netleon Technologies offers iOS App development service at an affordable pricing model for building dynamic iOS Applications. You can hire us on an hourly, daily and monthly basis. With Netleon Technologies, companies can create feature-rich, scalable solutions without breaking the bank on development costs.

Confidentiality with NDA

We sign a non-disclosure and service agreement to ensure that our client's sensitive data and IP addresses are safeguarded with Netleon Technologies, so they won't need to worry about the project's security. our clients can focus on their project's success without any concerns about data breaches or unauthorized access.

Scalable Solutions

ionic provides scalable solutions for web development, allowing developers to create robust and efficient applications. Its modular architecture and dependency injection makes it easy to manage complex projects, ensuring scalability as the application grows and evolves over time.

High-Quality Products

ionic is a powerful framework that enables the creation of high-quality products. Its robust features, such as two-way data binding and modular architecture, facilitate the development of efficient and scalable applications, resulting in a superior user experience and top-notch product performance..

Maintenance

Once the project is up for the end users to use, our staff takes care to regularly monitor the site for bugs and other problems to prevent them from happening.
/ FAQ
You may have questions