Netleon Technologies is a mobile app development company that specializes in On-demand Healthcare applications development. We have a team of experienced developers who can create a custom healthcare app that meets your specific needs. Our apps are feature-rich and user-friendly and they are backed by a reliable support team.
If you are looking for a reliable and experienced mobile app development company to create your Healthcare application, then Netleon Technologies is a great option. We have a proven track record of success and we can help you create an app that meets your specific needs and exceeds your expectations.
Patient
Healthcare apps are designed to provide a variety of healthcare-related services, such as symptom checkers, medication reminders, and health trackers.
Doctor App
The healthcare app for service providers includes features such as online appointment management, patient records access, secure messaging with patients, e-prescriptions and lab orders, tele-medicine consultations and treatment plan management.
Admin Panel
Admin panel has all the power to make decisions and control the whole Healthcare delivery software. Its user-friendly and powerful layout eases the process to manage the on-demand online food delivery app.
Advanced Features
The section of Advanced Feature will unlock the other powerful features that enable you to manage app solution. It emphasizes the quality to stand out from the crowd of competitors.
In-App Features
Key Features Utilized in the Healthcare App Script
Patient App
Health made better and effortless with our feature-packed Healthcare App.
1

Sign up/Login

2

User-friendly Interface

3

Appointment Scheduling

4

Video Consultations

5

Personal Health Records

6

Medication Management

7

Health and Fitness Tracking

8

Health Education

9

Emergency Assistance

10

Health Reminders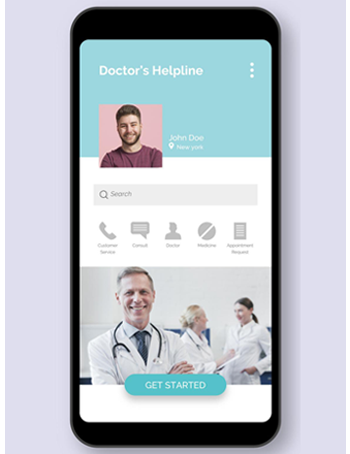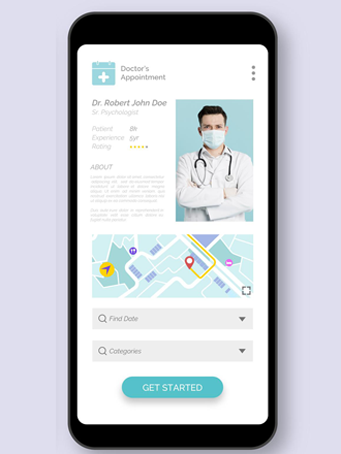 Doctor App
Doctors can effortlessly accept requests and offer their services via the app.
1

Appointment Management

2

Electronic Health Records

3

Video Consultations

4

Secure Messaging and Communication

5

Clinical Decision

6

Prescription Management

7

Patient Monitoring

8

Referral Management

9

Live chat feature

10

Payment Systems
Admin Panel
With a robust Admin panel, the service provider can track and control both the customer app and the doctor app with ease.
1

User Management

2

Dashboard and Analytics

3

Appointment Management

4

Payment tracking

5

Content Management System

6

Staff Management

7

Security and compliance

8

Reports