When it comes to borrowing money, you have the option to approach any bank for a loan. They can provide you with a lump sum of money at a specified interest rate or issue a credit card for your everyday expenses. Many people find these services convenient and use them frequently.
However, a few years ago, obtaining a loan was a cumbersome process that involved visiting the bank, waiting in line, completing multiple forms, and submitting financial documents. It was a complete waste of time and not at all convenient. Nevertheless, people had no choice but to endure it.
Fortunately, several alternatives now exist for those seeking a loan. Money lending apps allow you to borrow money from the comfort of your own home, simplifying the lending process. These apps are gaining popularity in the FinTech industry, making money-lending app development a valuable proposition for mobile app development services.
In this article, we'll define what a money lending app is and explore its features and associated innovative ideas.
Development of Money Lending Apps
The practice of money lending is often conducted through peer-to-peer (P2P) lending, which involves individuals issuing and receiving loans directly without involving traditional financial institutions as intermediaries.
P2P lending is primarily facilitated through specialized money lending apps, which allow users to act as both borrowers and lenders. These apps are commonly referred to as money lending or loan apps. Most loans issued through these services are provided by private individuals, although companies can also participate in some cases. P2P loan rates can be fixed or assigned through a reverse auction process.
In a reverse auction, potential borrowers specify the maximum interest rate they are willing to pay, and potential lenders compete to offer funds at a lower rate. Intermediaries or companies that hire an android app developer to create P2P lending apps earn revenue through fixed fees or by taking a small percentage of the total loan amount from both the borrower and lender.
Advantages of Developing Money Lending Apps
Elimination of Expensive Intermediaries
Money lending apps differ significantly from traditional banks. The most notable difference is the absence of banks or intermediaries. Customers are not required to pay for mobile banking application services, visit a physical bank branch, or persuade a creditor to receive a loan.
The entire lending process is conducted entirely online through digital platforms and fees for the apps or monthly fees are the only expenses incurred. Money lending apps eliminate the need for large deposits, guarantors and other complications, making it easier for Android app development services to create such apps.
Conditions Agreed Upon by Both Lender and Borrower
Both lenders and borrowers can agree on the terms of the loan, including the amount, duration, and interest rate. The provider also monitors the borrower's compliance with accepted rules. To become a participant in a money lending app, users must register and complete a special form. Borrowers are encouraged to fill in as many details as possible to increase their chances of receiving a loan. A special rating system reflects the user's credit worthiness.
Comprehensive Verification
Prospective borrowers are required to upload scanned copies of important documents, such as passports and tax identification numbers. They can also provide other materials to prove their creditworthiness, including copies of documents, videos, and pictures.
The provider may offer to improve the borrower's rating and their data will be verified by a credit rating bureau. While this process does not cost much, it can have a significant impact on potential lenders, making it one of the main benefits of money lending app development.
Low-Interest Rates
High-interest rates charged by banks are often due to the cost of their various services, including rent, employee salaries, and product development. Money lending apps, on the other hand, do not have these expenses, resulting in lower interest rates. This advantage can be leveraged by iOS app development services to create user-friendly money-lending apps for their clients.
Developing a Money Lending App: Steps to Follow
Creating your money-lending app can be a complex and time-consuming process, but the result can be worth it. To ensure a successful outcome, mobile app development services should follow these essential steps:
Register Your Business
Before developing your app, you need to register your business as a legal entity. You must choose which type of entity is most appropriate for your business, such as an LLC or corporation. Each has its advantages and disadvantages, so you should carefully consider your options.
Register Your Business Name
As your app is a financial structure, you must register your business name as an entrepreneur and follow all governmental requirements. Your business name should be unique to avoid confusion with other registered money lending companies.
Create an Intuitive UI/UX Design
Your app should have a simple and user-friendly interface, integrating all necessary features without overloading it with unnecessary elements. The app should contain all Minimum Viable Product (MVP) features and some additional ones if your budget allows. Hiring an experienced android app development service can help you create an interactive UI/UX design.
Software Development
To gain trust and users, you must develop an app for both Android and iOS platforms. You can either build the app from scratch with your team of developers or hire a mobile app development company to do it for you. The latter option is the most convenient and efficient.
These steps are essential for developing a successful money-lending app. By following them, you can create an app that is intuitive, user-friendly and meets the necessary legal requirements.
User Panel Features
Registration
Users can easily register on the money lending app by providing their personal information on the registration page.
Loan Application Submission
Users can apply for an instant loan by selecting the required amount, EMI, corresponding GST, and processing fee to complete the fund transfer.
Interest and EMI Calculator
The app includes a built-in tool that allows users to view the total amount of EMI and interest they will be paying on the loan.
Payback Period Selection
Users can choose when to pay back the borrowed amount and the app displays the corresponding interest.
Transaction History
The app shows the user a summary of the history of all borrowed and withdrawn amounts, along with the available credit limit.
Online Support
The app allows users to contact the company's support team via an online support module. Consider hiring an application developer with experience in creating such a module for a better user experience.
Admin Panel Features
Login
The app admin can log in to the app's dashboard for admin by using the appropriate login credentials.
Profile Approval
The admin verifies user profiles and the necessary information was given by the users, such as user PAN, debit or credit card details, and other information.
Manage Users
The admin can manage all users, including blocking or deleting a user account if they violate the agreed terms and conditions of the app. Hiring an app developer who can create this feature can help manage multiple users on the application better.
Manage User Earnings
The admin is responsible for managing the user's earnings, viewing their complete earnings, income and any pending amounts.
Manage Profile
The admin can manage user profiles, including adding, deleting, or removing a particular user profile.
Loan Management
The admin can manage the types of loans that the user has selected based on the terms and conditions, and the interest rate may vary for different types of loans.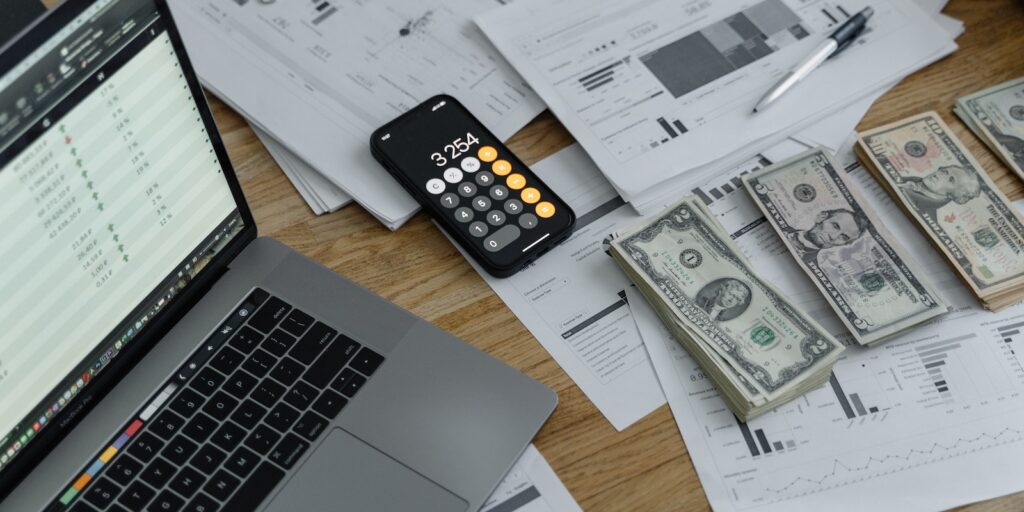 Essential Considerations for Developing a Money Lending App
When developing a money lending app, there are important factors that you need to consider to ensure its success.
Engage a Skilled Lawyer
For a money lending business, it is essential to hire a competent lawyer who can handle legal matters related to peer-to-peer investing and guide you on complying with regulations to avoid legal proceedings.
Hire Financial Experts
In addition to a lawyer, you need financial experts to monitor policies and procedures, ensure regulatory compliance and mitigate risks associated with peer-to-peer lending.
Prepare a Comprehensive Loan Agreement
Draft a detailed loan agreement that complies with financial regulations to inform users of the terms and conditions of the application.
Select a Bank Partner
Cooperate with a bank to keep money from investors and borrowers and resolve issues with new loan products.
Allows Multiple Integration
Prepare your money lending app for integration with third-party solutions such as payment systems, banking providers and wallets.
Ensure Encryption and Legal Compliance
To conduct your business legally and prevent penalties and fines, ensure the security of your app with modern encryption and signature technologies, as well as using encryption authorization via passwords, PIN codes, and biometric authentication. Fault tolerance is also crucial to ensure seamless and uninterrupted operations during heavy loads. Hire an app developer who uses special tools to handle fault tolerance.
Conclusion
In recent years, the development of loan lending apps has gained momentum due to the high demand for convenient loan facilities. This has led to increased adoption of Android and iPhone devices, resulting in Android application development and iPhone application development services focusing on money lending app development. We have outlined the benefits of these apps, as well as the essential features and considerations for developing a successful money-lending app. By incorporating the latest ideas and key considerations discussed above, app developers can create a comprehensive and effective money-lending app.
Photo By: PEXELS
ALSO READ: Discover the Advantages of Customized Software for Your Organization