School Mobile App Development
In 2024, mobile apps for schools will be essential, transforming education by enabling smooth communication between parents, instructors, and students. These applications facilitate daily activities, improve educational opportunities, and guarantee simple access to crucial data.
Through functions like real-time updates, grades, and assignment submission, they promote a cooperative learning environment. Because they can facilitate communication, provide convenience, and adjust to the needs of the digital age, school mobile apps are essential to a more connected and effective educational ecosystem.
Developing mobile apps for schools offers streamlined communication, convenient access to educational resources, and real-time updates on academic progress. These apps enhance engagement, support interactive learning, and simplify administrative tasks, fostering an enriched educational experience for students, teachers, and parents within the educational community.
Teacher management through school mobile apps involves providing tools and resources that aid educators in various aspects of their roles. These tools often encompass functionalities such as lesson planning, grading, communication with students and parents, and administrative tasks.
Additionally, these apps offer features that streamline tasks, ensuring teachers can effectively organize their curriculum, manage student progress, and facilitate communication, ultimately contributing to an efficient and productive teaching environment. Mobile apps designed for teacher management aim to simplify daily responsibilities, enhance communication, and support educators in delivering quality education.
Student administration with school mobile apps centralizes student data, including timetables, grades, and attendance. It makes it easier for teachers, parents, and students to communicate with each other while giving them instant access to crucial information like grades and assignments. This module enhances instructional organization and fosters fruitful student-teacher interaction.
The parent module in a school mobile app is a dedicated segment enabling parental engagement. It offers real-time updates on student progress, attendance, grades, and school activities. It fosters direct communication with teachers, ensuring parents stay informed and involved in their child's academic journey, and promoting a collaborative educational environment.
Report cards, grade books, and marking are all managed digitally, and academic tests are accessible through a school mobile app. It makes it possible to keep track of and compute student grades, which makes it easier to compile thorough reports that describe each student's academic progress.
With the help of this function, grading is streamlined, and grades and progress reports are instantly accessible to parents and students. It lessens the administrative burden on teachers and improves openness about the academic progress of their students.
Features to Add to School Mobile Apps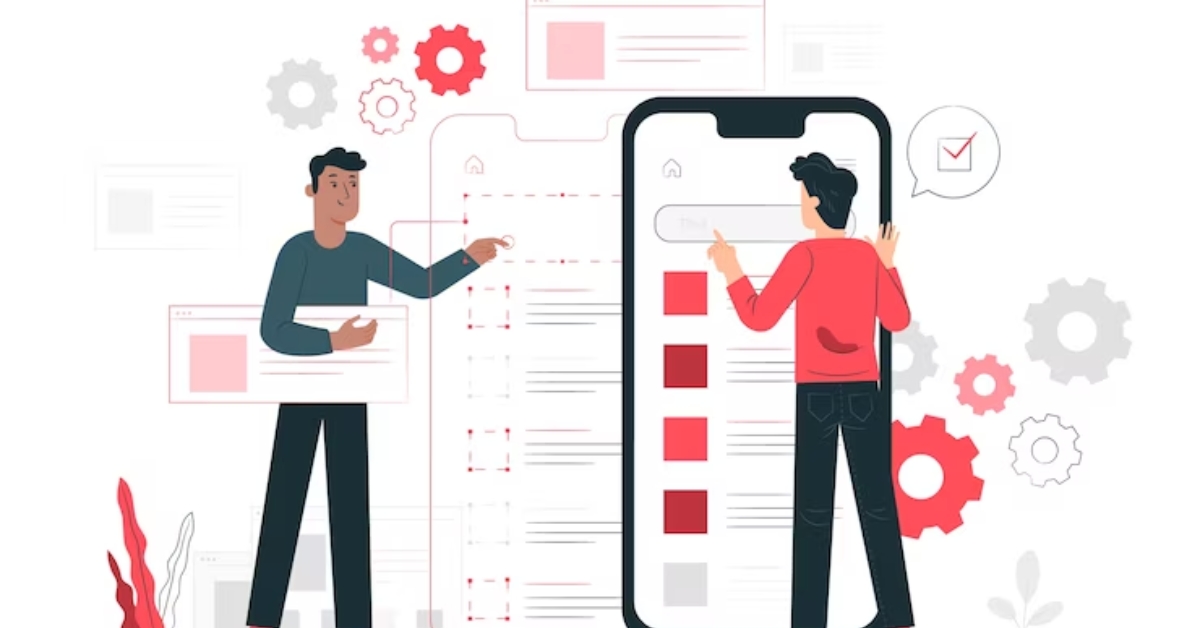 Key features to integrate into school mobile apps include:
Real-time Notifications: Instant updates on events, assignments, and school announcements.
Attendance Tracking: Monitor and record student attendance for both students and parents to view.
Assignment Submission: Enable students to submit homework digitally and teachers to provide feedback.
Grade and Progress Tracking: Access to grades, progress reports, and academic performance summaries.
Communication Platform: Facilitate direct communication between students, teachers, and parents.
Timetable and Calendar: Display class schedules, exams, and other school-related events.
Library Access: Integration to browse, reserve, and access library resources
Transportation Management: Provide bus routes, schedules, and tracking for school transportation.
Fees and Payment Management: Easy access to fee details and secure payment options
Examination Schedules: Display upcoming exam schedules and access previous results.
These features enhance the educational experience by enabling efficient communication, accessibility to academic information, and streamlined management of various school-related tasks.
Additional features for school mobile apps encompass a diverse range of functionalities. These include parent-teacher meeting schedulers, health resources, multilingual support, extracurricular activity management, emergency alerts, access to learning materials, and student behavior tracking. These enrichments extend the app's utility, supporting various facets of education and student life.
Advanced Features of the School Management Mobile App
Advanced features in a school management mobile app comprise AI-powered learning that adapts to individual student progress, learning analytics offering insights into student performance patterns, personalized learning pathways, automated assessment tools, and integrations for smart classrooms. These sophisticated features revolutionize education, tailoring learning experiences and improving educational outcomes through innovative technology.
Choose Development Platforms (Web, Android, iOS)
A school mobile app's development platforms should take the Web, Android, and iOS platforms into consideration. Web development makes sure that content is accessible on different devices by using browsers, and iOS and Android platforms offer native mobile app experiences on their own devices. Using a multi-platform strategy increases the app's user base.
What is the cost of school management app development?
The price of creating a school management app varies depending on a number of elements, such as features, complexity, design, and the rates of the development team. These kinds of initiatives usually cost anything from a few thousand to tens of thousands of dollars. Increasing levels of customization, sophisticated functionalities, and integrations all drive up development costs.
The Technology Stack Used for School Mobile App
A school mobile app's technology stack usually consists of a Node.js, Python, or Ruby on Rails back-end, backed by frameworks like React Native or Flutter for the front end. App data is managed by databases like MongoDB or MySQL, and scalability and storage solutions are provided by cloud services like AWS or Google Cloud, guaranteeing reliable and effective app functionality.
Conclusion
In conclusion, considering their critical role in enhancing management, instruction, and communication, it is clear that school mobile apps will be needed in 2024. The future of education is an investment in such technologies.
FAQs
Q1: Are school mobile apps secure for student data?
A1: School mobile apps prioritize student data security by employing encryption protocols, secure login systems, and stringent data access controls. They adhere to privacy regulations like FERPA and GDPR, ensuring confidential storage and transmission of student information, making them generally secure for managing sensitive student data.
Q2: What is the usual timeframe for developing a school mobile app?
A2: The timeframe for developing a school mobile app varies based on complexity, features, and team size. Typically, a basic version might take around 3–6 months. More complex apps, integrating extensive features and functionalities, could take 6–12 months or longer, depending on the intricacy of the design and development requirements.
Read More Blog: