/ About
About our client
Our client's company was founded in 2007 by a couple of spice and tea lovers. The True Story is client loves dealing with people and making them happy, with his Girlfriend started this business while in college 11 years ago with no money and a lot of desire.
Our client product is currently being sold in all NYC Street Fairs and the Bryant Park Winter Village bringing their customers over 120 different Spice and Teas Blends, both Traditional to Seasonal and exciting products with a guarantee of freshness with every order.
Business Type
Enterprises
/ Growth
Removing the gap between our clients and global customers.
The need for an e-commerce website for selling spices online is driven by the significant growth of the online market. With the increasing popularity of online shopping and the convenience it offers, having an e-commerce platform enables spice sellers to tap into a broader customer base, reach global markets and capitalize on the growing demand for spices.
An e-commerce platform provides a wider reach to potential customers, enabling businesses to tap into a global market. Furthermore, an online presence allows for effective marketing strategies, personalized customer experiences, and seamless transactions.As the spice industry continues to expand, having an e-commerce website becomes crucial for businesses to capitalize on the growing demand and establish a strong online presence.
/ Partnership
Outcome of Spice Professor Collaboration with Netleon
/ We Helped
/ Testimonial

"

I am extremely pleased to share my experience of working with Netleon for developing our e-commerce website for selling spices. Their expertise and professionalism have exceeded our expectations, making our journey into the digital marketplace a smooth and successful one.They patiently listened to our vision, offering valuable insights and suggestions to enhance our online presence.

"
/ Challenges
Our Project Challenges
1
Product Presentation
Effectively showcasing spices online can be challenging as customers rely heavily on sensory experiences when purchasing spices. Overcoming this challenge requires using high-quality images, detailed product descriptions, and providing information on taste, aroma, and usage.
2
Inventory Management
Managing inventory for spices can be complex due to their varying shelf life and quality requirements. Ensuring accurate stock levels, proper storage conditions, and timely replenishment becomes essential to maintain customer satisfaction and prevent issues like stockouts or stale products.
3
Payment and Security
Building a secure and user-friendly payment gateway is critical to impose confidence in customers. Implementing secure payment options, protecting customer data, and adhering to data privacy regulations are paramount.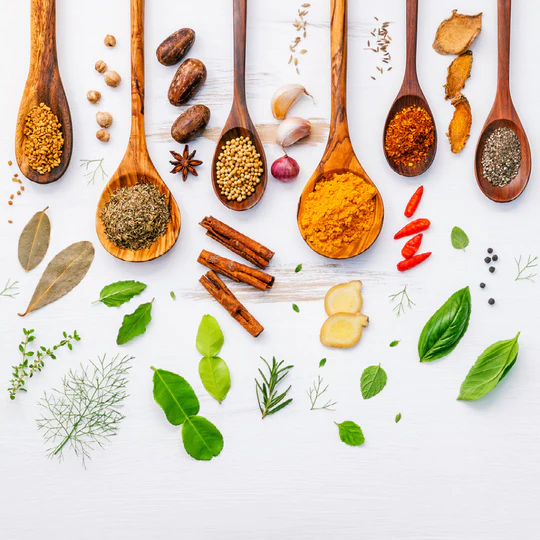 Helping our clients Achieve Great Results.
We are pleased to share our successful implementation of the client website using the BOOT (Build, Operate, Optimize, Transfer) model. With a deep understanding of our customer's product vision, we swiftly developed a strong foundation for the initial Dr. Moolchandani mobile app. Netleon's expertise and dedication were instrumental in bringing the vision to life.
Some key optimizations we performed during Spice Professor's website development included:
Mobile-Friendly Design

Ensure your website is responsive and mobile-friendly. More customers are using mobile devices for online shopping, so it's important to provide a seamless browsing and purchasing experience across different screen sizes.

SEO Optimization

Conduct keyword research to identify relevant keywords for spices and incorporate them into your website content, meta tags, and product descriptions. Optimize URLs, headings, and alt tags for search engines to improve visibility and organic search rankings.

Clear Navigation and Intuitive User Interface

Make sure your website has a clear and user-friendly navigation menu that enables customers to easily browse through different spice categories and products. Utilize filters and sorting options to help customers find the spices they are looking for quickly.
/ Technology
Technology Stack
The proposed solution for our client was developed using
new-age and open-source technologies
such as:

/ Results
The Results
25%
Increase in revenue
in past year
75%
Increase in website traffic
25%
Increase in organic traffic
/ More Screens