/ About
About Our Client
Our client is an independent, nonprofit media organization that engages in citizen journalism and civic education.
Our client's digital media platform has 2,500 contributors from 90 countries, cutting across borders, backgrounds and beliefs. With fact-checking and a rigorous editorial process, our client provides diversity and quality in an era of echo chambers and fake news.
Services
News, Opinions and Analysis
Business Model
Subscription and Donation
/ Growth
Meeting Higher Growth by Expanding Client's Digital Presence Globally
FClient's goal of achieving higher growth is being accomplished by expanding their digital presence on a global scale. By increasing its reach and visibility, our client is tapping into a wider audience base and attracting more users. This expansion is achieved through various strategies such as optimizing search engine presence, leveraging social media platforms and forming partnerships with influential organizations or individuals.
By focusing on targeted content creation, our client is engaging with diverse perspectives and fostering meaningful discussions on global issues. Additionally, investing in user-friendly website design and mobile compatibility has enhanced the overall user experience and accessibility.
/ Partnership
Result of Client and Netleon partnership led to the creation of a mobile application that witnessed
/ We Helped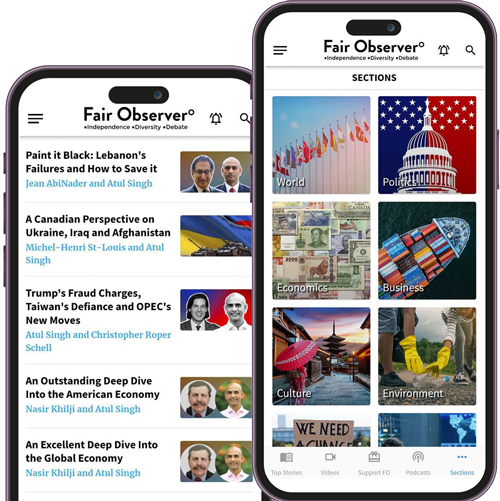 / Testimonial

Atul Singh
Director - Editor-in-Chief

"

We approached Netleon with a clear vision to build a robust and future-ready platform that could seamlessly integrate with the busy lifestyle of our customers while uplift their overall experience and give us a competitive edge. The Netleon team not only understood our vision but also enhanced the overall solution with their expertise. The end results exceeded our expectations with massive improvements in the user base and digital revenue for different brands.

"
/ Challenges
Our Project Challenges
1
Forming the ideal team
Selecting skilled professionals for global media platforms was crucial for achieving desired outcomes. Our meticulous team handpicked experts who excelled in their domains and met client requirements.
2
Accelerating time to market
To meet competition, we reduced app development time by deploying an on-site team. They understood requirements, promoted collaboration and addressed legacy system limitations.
3
Enhancing personalization
To encourage customers to choose our client application over other similar apps, prioritizing the customer experience was crucial. To accomplish this, we focused on providing extensive personalization within the app, ensuring customers could easily access their bookmarks.
Helping our clients excel through continuous optimization.
We implemented the entire project using the BOOT (Build, Operate, Optimize, Transfer) model. After thoroughly understanding the client's vision for the product, we laid a strong foundation by creating the initial client mobile app. Once the app successfully met the client's expectations, we expanded its reach to multiple markets.
Some key optimizations we performed during app development included:
Dark mode

Users can switch to dark mode for a more comfortable reading experience.

Customization

Users can customize their news feed by choosing the topics and publications they are interested in.

Offline reading

Users can download articles to read offline.
/ Technology
Technology Stack
The proposed solution for our client was developed using
new-age and open-source technologies
such as:

/ Results
The Results
4.9
Average Rating on the Play
and App Store
70000+
Monthly Active Users
/ More Screens